Hello and Welcome!
Hi, I'm Alli, founder and candle maker here at Olive + Renn Candle Studio. This company was born out of the desire to do what I love for a living: create candles that smell amazing, while also ensuring that they are clean, pure, and safe for you and your family. We take the scents you know and love and elevate them by using the highest quality ingredients, so you can continue to enjoy your favorite candles.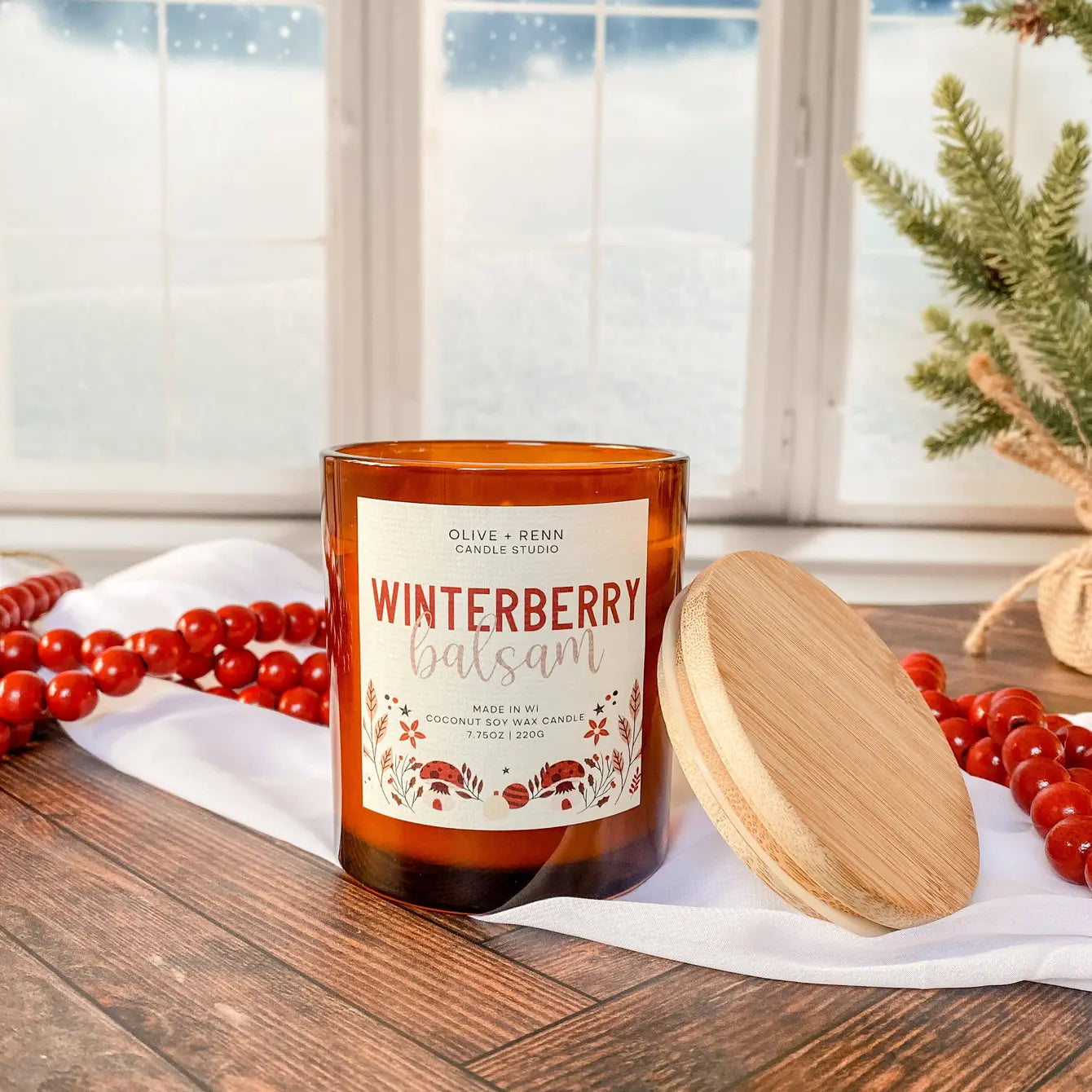 Winter 2023 Collection
Experience the magic of winter with our Winter 2023 collection available now! Many of your favorite scents are returning plus a new one, Winter Morning, that will help to make a cozy, luxurious vibe this winter!
Shop
All About Us
The name Olive + Renn is a nod to my two daughters, whose middle names are Olivia and Renee. They are my reason for starting this company. At Olive + Renn, we strive to create cleaner, safer, and more elevated home aromatherapy products in scents you already know and adore. Our products are handmade in small batches here in Wisconsin using our proprietary blend of coconut soy wax and premium, phthalate free fragrance oils. No dyes or extra fluff allowed here!

Oh and I love comedy shows, which is why many of our candles have a comedy twist on them! 
Soy Wax

Why soy wax? Well soy is non-toxic and cleaner-burning. It's free from toxins, carcinogens, or pollutants which means our candles are less likely to trigger allergies. As a vegetable-based wax, it does not give off any harmful byproducts or produce black soot like the other leading waxes.

Fragrance Oil

We only use the highest quality fragrance oil to handcraft our candles and wax melts. All of our fragrance oils are phthalate and paraben free, so you can safely enjoy a wonderful smelling home.

Wicks

Our products are made with either cotton or wooden wicks. Our cotton wicks are made from uniquely braided, coreless, flat wick manufactured with stabilizing threads that ensure an optimum burn profile. Our wooden wicks (a customer favorite) create a modern appeal, and offer an intriguing visual aesthetic along with the soft crackling sound. They are sourced from FSC-certified mills.
Let customers speak for us
Such a sweet little package and the candles are lovely!
These candles look and smell beautiful! The packaging is lovely so will be perfect for Mother's Day gifts. Very fast turnaround and shipping. Highly recommend!